Our Associates
"We recognize that environmental, social and governance issues affect the performance of your investment portfolio."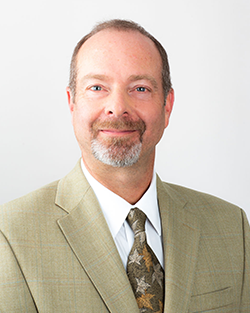 Blair Barondes

Licensed Service Assistant
Prior to joining Ostberg & Associates, Blair was a founding partner & Executive Vice President of MeritDirect, a leading Direct Marketing agency, where he led the database marketing, data-strategies & content, and analytics teams. He has served on the Board of Directors of the Jewish Federation of Western Massachusetts, Congregation B'Nai Israel, and Lander-Grinspoon Academy. He is a graduate of Sarah Lawrence College.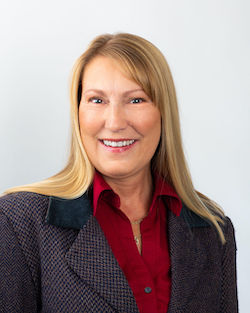 Mary Boulanger
Administrative Assistant to
Adam Robinson, CFP®
Mary joined Ostberg and Associates in 2019 and has worked in the financial services field for 19 years. Prior to working in financial services, she was also licensed in property and casualty insurance for 10 years. Mary is a native of Turners Falls and resides there with her husband and 2 children.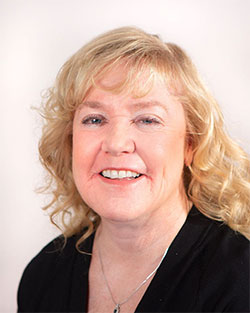 Paula Charron

Client Service Associate
Paula has been connecting with Ostberg & Associates clients since 1995 and specializes in client relationship building. As a Client Relations Specialist, Paula assists clients with changes to their policies and scheduling appointments. Paula is a native Californian, and has a BA from St. John's College of Santa Fe, New Mexico. Paula relocated to Western MA in 1983 after having had a successful career as a Flight Instructor. She currently resides in Granville.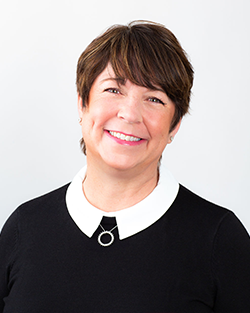 Mary Beth Cohoon
Senior Executive Administrative Assistant to
Robert K. Ostberg, CLU®, ChFC®
Mary Beth joined Rob in 1999 after working for nearly ten years in the healthcare industry. Mary Beth was instrumental in bringing the Firm online, building our network infrastructure, and also served as a resource to New York Life during the early years as they developed a company-wide CRM (Client Relationship Management) system. Having held many positions at O & A, Mary Beth currently works as Rob's Executive Administrative Assistant while still providing leadership, guidance, and resources to the ever-evolving Firm. Coming from an Air Force family, she relocated to Western MA from Cape Cod in 1987, and she currently resides in Westhampton with her family and her two rescue Cane Corso's.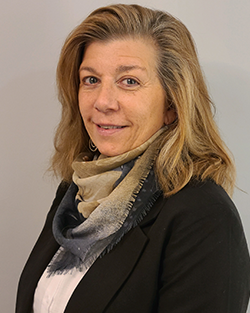 Kristy Dadmun

Financial Service Assistant
Kristy joined Ostberg and Associates as a Financial Service Associate in 2022 after 12 years with the Hatfield Public School System. Prior to leaving the workforce to raise her family Kristy spent 10 years in the banking industry culminating as a Senior Account Representative in Boston where she oversaw the reconciliation of all branches throughout New England for Bank of America. Kristy's addition to our support staff will continue to ensure our clients receive the outstanding service they deserve. Kristy currently lives in Hatfield with her husband, 2 sons and their dog Ollie.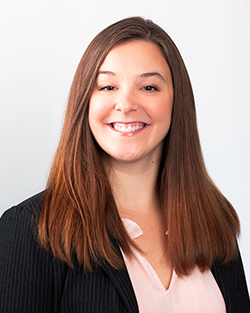 Melanie Dambeck

Registered Service Assistant
Melanie is one of the newest additions to the Ostberg & Associates team, joining our firm in 2017. As a Service Assistant, Melanie supports agent/registered representative activities, and assists clients with applications. Prior to O&A, Melanie attended the University of Hartford where she participated in an internship program at Barnum Financial Group, an affiliate of MassMutual. After graduation, she stayed at that firm working full time to support adviser activities. Melanie was born and raised in Long Island, New York and now lives in South Hadley.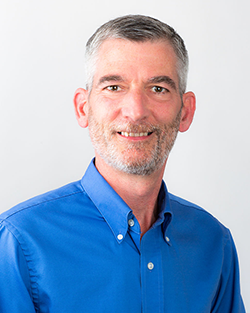 Mike Driscoll

Director of Operations
Mike joined Ostberg & Associates in 2019 after owning and operating a bustling café for the past eight years in Franklin County. Mike grew up in Florence, MA where playing golf and soccer were his passions. The attention to detail he gained in his 13 years as a financial analyst at MassMutual serves him well in his new role. His ease with people make him a welcome asset of our support staff at Ostberg & Associates. Mike currently lives in Erving, MA with his wife Simone and black lab pup Lucy.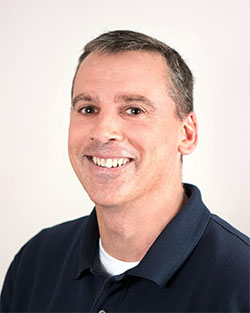 Kevin Hutchins

Registered Service Assistant
A graduate of University of Massachusetts, Kevin joined Rob in 1998 to support agent/registered representative activities, including assisting clients with application and investor profile information and routine account maintenance and analysis. Kevin worked in the insurance industry providing 401(k) and Pension Plan Management for Mass Mutual and Cigna Corporation prior to joining the firm. Kevin holds the Life & Health, FINRA Series 6, Series 7 and Series 63 licenses. The Hutchins family is well known in the Pioneer Valley, and Kevin currently resides in Easthampton.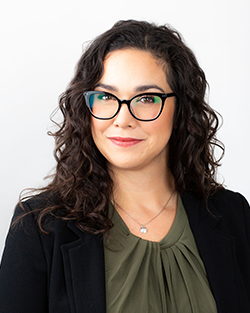 Jessica Kreger

Office Coordinator / Client Service Associate
Jessica joined the Ostberg & Associates team in February 2016 having worked in the financial services field for a mutual fund company for ten years. She also worked as a part-time events manager at the Garden House at Frank Newhall Memorial Park. As a Service Assistant, Jessica is responsible for helping with numerous tasks involving maintaining and updating client accounts. She comes from a Navy family and now lives in Huntington with her husband, two sons, and two dogs.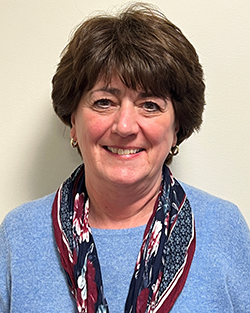 Karen Lyman

Administrative Assistant
Karen joined Ostberg & Associates in January 2022 after a lengthy career in the Aviation Industry. She has worked for various organizations servicing the airline and helicopter markets with roles in sales and marketing, finance, operations and warehouse distribution. Karen's perspective, extensive experience and attention to detail make her a welcome addition to our firm. Karen grew up in Easthampton, MA and currently lives in Southampton with her husband.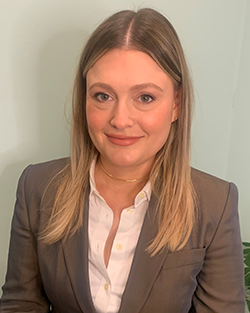 Krystyna Moroney Administrative Assistant to
Kathy Foote Newman, CLTC®
Krystyna joined Ostberg & Associates in August of 2021. A native of Arlington, MA, Krystyna moved to the Pioneer Valley to attend The University of Massachusetts Amherst in 2011, graduating with a B.A. in Sociology. She settled in Northampton in 2018, where she currently lives with her partner Pete and beloved rescue dog, Luna. When she's not working, you can find her cooking or baking, riding her bike around town and enjoying time outdoors with friends.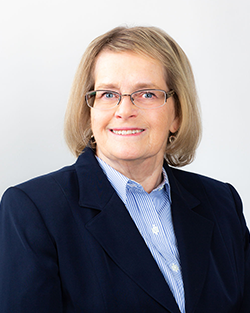 Maureen C. Tobin

Legal & Tax Coordinator
Maureen C. Tobin, who joined our team in 2018, is a Northampton native who worked most recently as an Estate Settlement Officer at U.S. Trust, a division of Bank of America. A licensed Massachusetts attorney, she spent more than a decade in traditional practice focusing on estate, trust and tax planning and estate settlement. Prior to this, she worked for more than 20 years on the corporate side of the financial services industry providing support in estate, trust, tax, business succession, charitable and retirement planning to agents and brokers working in wealth accumulation and wealth preservation markets.
Maureen earned a B.A. in history at Smith College, a Juris Doctor at Western New England College School of Law, and a Master of Science in Taxation at the University of Hartford's Barney School of Business. She holds the CLU® designation from the American College of CLU®/ChFC®.
Ms. Tobin has been on the faculties of the Isenberg School of Management at the University of Massachusetts, Our Lady of the Elms College and Holyoke Community College, teaching undergraduate business, law, paralegal and LSAT preparation courses. She is a frequent presenter at estate planning and probate seminars offered by the National Business Institute.
Maureen has served on the boards of several non-profit organizations in the communities in which she has lived. In her spare time she enjoys swimming, sewing, reading, vacationing on Little Deer Isle, Maine and serving as "household staff" for a feisty terrier mix named Maeve.
Danielle Tucker

Licensed Service Assistant
A Springfield Native, Danielle was a Financial Services Professional for 2 years before joining Ostberg and Associates. She received her bachelor's degree in Business Administration with a Finance minor from UMASS Dartmouth. Danielle currently holds her Life and Health Licenses, FINRA Series 6, and 63. Joining the team Danielle will support agent/registered representative activities, she brings her risk management planning expertise to assist clients. Danielle lives in Chicopee and is always looking to be of service to anyone in her community that needs her help. She spends her free time volunteering for SCORE Western Massachusetts and Girls on the Run.