About Us
"We recognize that environmental, social and governance issues affect the performance of your investment portfolio."
Meet Our Team
At Ostberg & Associates, we utilize a team approach to help provide exceptional service to our clients and our community.
Robert K. Ostberg, CLU®, ChFC®

Founder & Financial Adviser
Since 1987, Northampton native Rob Ostberg has been providing clients with custom-tailored financial solutions to help meet their individual needs.
Growing up in Northampton, Rob's first passion was baseball. He played the sport throughout school and at Amherst College, where he earned his undergraduate degree. He went on to attend law school at the Western New England College School of Law, and briefly worked at the District Attorney's office before ultimately deciding to pursue a career in the financial services industry. At the urging of a mentor, he launched his career in financial services in 1987.
In addition to his clients, Rob is also passionate about the Northampton community, and invests a lot of his time on various civic committees and boards. He is currently a Board Member of Look Memorial Park and a member of the United Way Finance Committee. Rob has served as President of the Greater Northampton Chamber of Commerce and as Co-Chair of the re-building project for the City of Northampton police station.
Rob resides in Northampton with his wife, Carol, and their two sons, Erik and Ian.
Adam Robinson, CFP®

Financial Adviser
Adam Robinson joined the Ostberg & Associates team in 2011 as a Financial Adviser*, after 8 years in the industry.
Adam grew up in Florence, MA where sports played a major role in his youth. He had the great fortune of playing on many successful teams coached by many wonderful mentors, including Rob Ostberg's late father "Doc" Ostberg. Adam's combination of excellence on and off the field at Northampton High School made him a highly sought after Division I college recruit. As a top pitcher and a National Honor Society member, Adam was offered many athletic and academic scholarships to top colleges and universities all over the country, but chose to remain in the Valley and attend the University of Massachusetts at Amherst.
After graduating from UMass Amherst's Isenberg School of Management with a Degree in Business Management, Adam re-located to the eastern part of the state to begin his professional career.
Adam is thrilled to be back home in the Pioneer Valley where he resides with his wife Kristen and two young children, Carter and Sophia.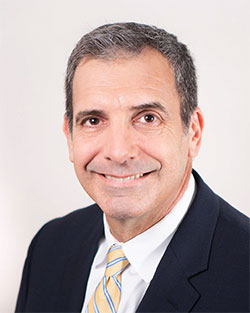 Mark B. Goggins

Financial Adviser
Born and raised in Northampton, Mark has a strong commitment to serving the community, instilled in him by his father, William J. Goggins, last Superintendent of the Northampton State Hospital; his brother, Patrick M. Goggins, who served as County Commissioner and City Councilor; and other members of his large family.
Mark has a passion for people and sports. He played basketball for Northampton High School and is an avid runner and golfer. For many years, he has coached both boys and girls through the Northampton Recreational Department and the Suburban Basketball and Softball Leagues and has served as a youth soccer referee.
After more than 20 years of experience in the mortgage industry with Mortgage Master and Applied Mortgage Services, Mark was thrilled to join our team in 2014, allowing him to extend his experience to help individuals and families with their personal financial goals and security. Mark graduated from The University of Massachusetts with a degree in Political Science and is currently on the board of Nonotuck Resource Associates.
Mark lives in Florence with his wife, Rebecca, and his daughters, McKenna and Brynn, who are all active in the community.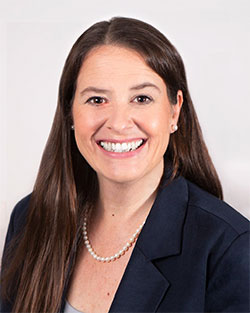 Kathy Foote Newman

Financial Adviser
Kathy joined Ostberg & Associates in 2007 as the firm's bookkeeper. She quickly expanded her role to encompass customer service, compliance, and licensing tracking. Her zest for learning and ability to connect with clients has made her a valuable partner. Kathy currently holds her Life & Health, FINRA series, 7, 63 and 66. Kathy is a Cum Laude graduate of the University of Massachusetts and a firm believer in community service having served on numerous municipal and non-profit boards. She is a lifelong resident of Northampton where she resides with her husband, Cyrus, and her 3 children. Kathy is an avid quilter and enjoys watching her children succeed in both academia and athletics.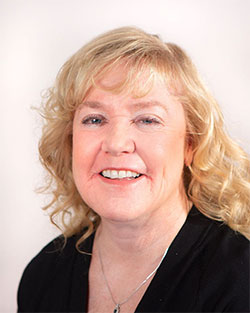 Paula Charron

Client Relations Specialist
Paula has been connecting with Ostberg & Associates clients since 1995 and specializes in client relationship building. As a Client Relations Specialist, Paula assists clients with changes to their policies and scheduling appointments. Paula is a native Californian, and has a BA from St. John's College of Santa Fe, New Mexico. Paula relocated to Western MA in 1983 after having had a successful career as a Flight Instructor. She currently resides in Granville.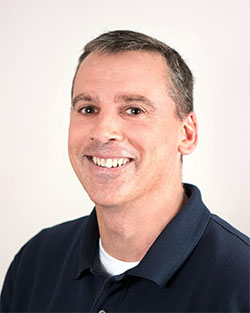 Kevin Hutchins

Registered Service Assistant
A graduate of University of Massachusetts, Kevin joined Rob in 1998 to support agent/registered representative activities, including assisting clients with application and investor profile information and routine account maintenance and analysis. Kevin worked in the insurance industry providing 401(k) and Pension Plan Management for Mass Mutual and Cigna Corporation prior to joining the firm. Kevin holds the Life & Health, FINRA Series 6, Series 7 and Series 63 licenses. The Hutchins family is well known in the Pioneer Valley, and Kevin currently resides in Easthampton.
Mary Beth Cohoon

Information Systems and Client Relations Coordinator
Mary Beth joined Rob in 1999 after working for nearly ten years in the healthcare industry. Mary Beth is responsible for the Management of Information Services and IT for Ostberg & Associates. As the Client Relations Coordinator, she has been facilitating our client relationships since joining the firm. Mary Beth, along with Paula, coordinates our calendars, manages claims, and provides client services for the firms clients. Mary Beth is from a Air Force family and relocated to Western MA from Cape Cod in 1987 and currently resides in Westhampton.
Katie Buckingham

Licensed Service Assistant
Katie came to the Ostberg & Associates team in 2015 after a 9 year career in the legal community as a Paralegal. Katie is a Cum Laude Honors graduate of Bay Path College. While there she attended the Pre-Law program and received her BA and Advanced Certificate in Paralegal Studies. Katie was born and raised in Easthampton and remains very close to family.
Jessica Kreger

Service Assistant
Jessica joined the Ostberg & Associates team in February 2016 having worked in the financial services field for a mutual fund company for ten years. She also worked as a part-time events manager at the Garden House at Frank Newhall Memorial Park. As a Service Assistant, Jessica is responsible for helping with numerous tasks involving maintaining and updating client accounts. She comes from a Navy family and now lives in Greenfield with her husband, two sons, and two dogs.
Kathy Weston

Data Specialist
Kathy joined Ostberg & Associates in January 2017. She previously worked for ten years as a Recreation Supervisor with Northampton Parks and recreation and also as an Aquatic Co-Director and swim and fitness instructor at the Hampshire Regional YMCA for eight years. Kathy is responsible for keeping our physical files and data up to date and accurate according to compliance guidelines. Kathy is a Florence native and still resides there.
Melanie Dambeck

Service Assistant
Melanie is one of the newest additions to the Ostberg & Associates team, joining our firm in 2017. As a Service Assistant, Melanie supports agent/registered representative activities, and assists clients with applications. Prior to O&A, Melanie attended the University of Hartford where she participated in an internship program at Barnum Financial Group, an affiliate of MassMutual. After graduation, she stayed at that firm working full time to support adviser activities. Melanie was born and raised in Long Island, New York and now lives in Easthampton near family.
Maureen C. Tobin

Tax and Legal Coordinator
Maureen C. Tobin, who joined our team in 2018, is a Northampton native who worked most recently as an Estate Settlement Officer at U.S. Trust, a division of Bank of America. A licensed Massachusetts attorney, she spent more than a decade in traditional practice focusing on estate, trust and tax planning and estate settlement. Prior to this, she worked for more than 20 years on the corporate side of the financial services industry providing support in estate, trust, tax, business succession, charitable and retirement planning to agents and brokers working in wealth accumulation and wealth preservation markets.
Maureen earned a B.A. in history at Smith College, a Juris Doctor at Western New England College School of Law, and a Master of Science in Taxation at the University of Hartford's Barney School of Business. She holds the CLU® designation from the American College of CLU®/ChFC®.
Ms. Tobin has been on the faculties of the Isenberg School of Management at the University of Massachusetts, Our Lady of the Elms College and Holyoke Community College, teaching undergraduate business, law, paralegal and LSAT preparation courses. She is a frequent presenter at estate planning and probate seminars offered by the National Business Institute.
Maureen has served on the boards of several non-profit organizations in the communities in which she has lived. In her spare time she enjoys swimming, sewing, reading, vacationing on Little Deer Isle, Maine and serving as "household staff" for a feisty terrier mix named Maeve.
Adam Krol

Licensed Service Assistant
Adam is one of the fresh new faces in the office. He joined the team in June of 2018 after interning with Ostberg & Associates during the previous summer. As a 2018 graduate of Saint Anselm College, Adam received his Bachelor's Degree in business and had a four-year career as a scholarship athlete on the baseball team. As a Licensed Service Assistant, Adam helps with client relations and assists the registered representatives with meetings and other activities. In addition to working at Ostberg & Associates, Adam serves as the head pitching coach at Advanced Performance Academy, coaching local high school and youth baseball players. He is a native of Sunderland where he still resides.
Our Strategic Resources
As a Member Agent of The Nautilus Group®, a service of New York Life Insurance Company, Rob Ostberg works hand-in-hand with Nautilus specialists experienced in taxes, estate law, life insurance, accounting, and charitable giving. This relationship helps ensure you benefit from some of the most sound thinking when it comes to your estate.
The Nautilus Group® is an exclusive resource accessible to Member Agents working with affluent, high net worth and business owner clients. Nautilus provides a range of consultative services and technical case design to support its Member Agents in presenting estate, business, charitable, insurance and retirement strategies to their clients and their clients' advisors in these key areas: Family Protection, Estate and Legacy Planning, Business Succession and Exit Planning, Executive Benefits, and Philanthropy.
Since every client has unique requirements, The Nautilus Group® staff and its Member Agents employ an individualized case development strategy, working on a team basis with the clients' professional advisors.
Member Agents of The Nautilus Group®, through their expertise and commitment to this team approach, can provide resources, services and solutions that help their clients work with their own professional advisors to attain clarity on their financial situation and also help achieve their business and estate planning objectives.
This consultative process fosters an understanding between the client, the Nautilus Member Agent, and the client's circle of advisors. Working hand in hand with the Nautilus staff, Member Agents present their clients with state-of-the-art planning strategies and customized case analyses designed to meet the clients' complex objectives. The one-on-one case design process used by Nautilus is tailored to the unique requirements of each client, achieving a better understanding of the complex needs and goals of each individual.
The Nautilus Group® is located in Dallas, TX and is staffed by an elite team of professionals experienced in law, taxation, accounting, business, insurance, finance and philanthropic planning. This team provides dedicated support for Nautilus Member Agents, an elite group of experienced insurance and financial industry leaders, firmly committed to a team planning concept.
The Nautilus Group® is a service of New York Life Insurance Company. Neither The Nautilus Group®, its member agents, nor its staff provide tax, legal or accounting advice. Clients are urged to seek the advice of their own professional advisors before implementing any planning strategies.
---
Through Eagle Strategies, Rob Ostberg provides fee-based financial planning, investment advisory services and access to investment management programs. Eagle Strategies LLC is registered with the Securities and Exchange Commission as an \"Investment Adviser\" and is an indirect, wholly-owned subsidiary of New York Life Insurance Company.
Eagle Strategies LLC ("Eagle") is a Registered Investment Adviser and a wholly-owned subsidiary of New York Life Insurance Company. Eagle is dedicated to providing comprehensive solutions to help secure the future you desire. Eagle offers robust, high-quality investment advisory programs, ensuring Advisors have the necessary tools to design tailored solutions - solutions centered around your individual goals, time horizon, and risk tolerance.
Industry Involvement
Rob Ostberg and Adam Robinson of Ostberg & Associates are active members of the following industry organizations.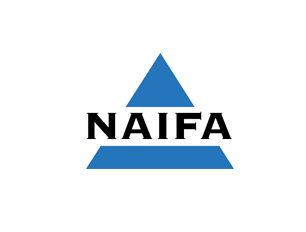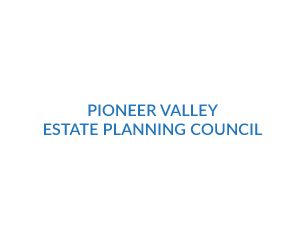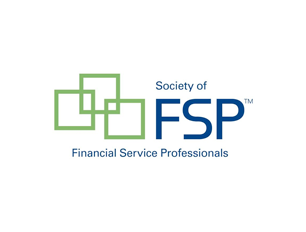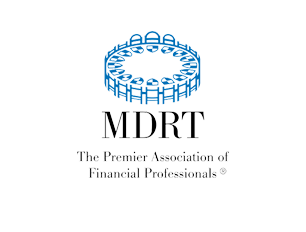 Commitment To Our Community

Kathy is the Vice President of the Board for Cutchins Programs for Children & Families. The Cutchins Programs has a vision of helping "children and families to have access to compassionate and transformative mental health care.
Source: https://cutchins.org/

Mark is a board member for the Downtown Northampton Association, a collaborative effort by business owners, residents and property owners who want to keep downtown Northampton a vibrant and engaging place to be.
Source: http://www.northamptondna.com/

Mark is a board member for the Northampton Housing Partnership. The Partnership is a mayoral-appointed board of volunteers who have been given the duty of determining the city's housing needs and assisting with efforts to preserve and provide affordable housing options and opportunities.
Source: https://www.northamptonma.gov/1054/Housing-Partnership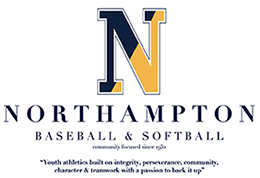 Rob is a board member of the Northampton Youth Baseball League. For decades, the league has been instilling a love of baseball through foundational game skills, and spirited and fair competition.
Source: http://nbsl.org/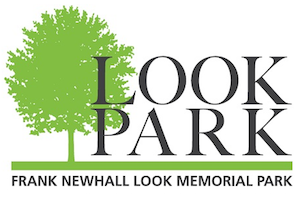 Rob is a board member of Look Memorial Park. The park is a living memorial to Frank Newhall Look, and was donated to the city of Northampton from Mrs. Fannie Burr Look. Mr. Look was the chief executive of the Prophylactic Brush Company, Florence, from 1877 to 1911. The board for the park focuses on maintenance and development of the park.
Source: http://www.lookpark.org/about/park-history/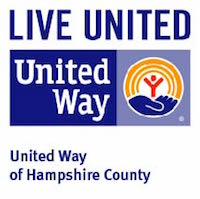 Rob is a member of the United Way Finance Committee. The United Way of Hampshire County focuses on engaging and inspiring people, employers and organizations of the county to be involved in the community. Their main goal is to uplift, strengthen and create inclusive communities.
Source: http://www.explorenorthampton.com/

Ostberg & Associates is a member of the Greater Northampton Chamber of Commerce. As part of the Chamber, Rob helps maintain and promote a vital, thriving climate for businesses and supports the civic, educational and economic well-being of greater Northampton.
Source: http://www.explorenorthampton.com/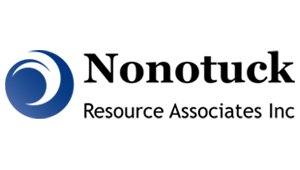 Mark is on the board of Nonotuck Resource Associates. Nonotuck is centered around, and inspired by, Jean Vanier's vision of "life sharing." The vision has evolved for well over a half century. In his humanitarian philosophy on life and in practice through L'Arche communities, he conceived and introduced people to shared homes throughout Europe and North America.
Source: http://www.nonotuck.com/