Our Founder
"We recognize that environmental, social and governance issues affect the performance of your investment portfolio."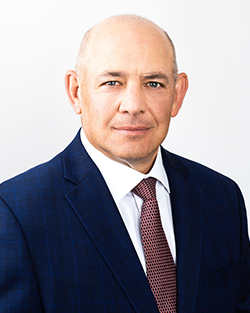 Robert K. Ostberg, CLU®, ChFC®

Founder & Financial Adviser
Since 1987, Northampton native Rob Ostberg has been providing clients with custom-tailored financial solutions to help meet their individual needs.
Growing up in Northampton, Rob's first passion was baseball. He played the sport throughout school and at Amherst College, where he earned his undergraduate degree. He went on to attend law school at the Western New England College School of Law, and briefly worked at the District Attorney's office before ultimately deciding to pursue a career in the financial services industry. At the urging of a mentor, he launched his career in financial services in 1987.
In addition to his clients, Rob is also passionate about the Northampton community, and invests a lot of his time on various civic committees and boards. He is currently a Board Member of Look Memorial Park and a member of the United Way Finance Committee. Rob has served as President of the Greater Northampton Chamber of Commerce and as Co-Chair of the re-building project for the City of Northampton police station.
Rob resides in Northampton with his wife, Carol, and their two sons, Erik and Ian.
CA Insurance license #4040107